Joined

Feb 11, 2010
Runs

5,311
I've recently starting learning Japanese...
I was originally thinking to head to South Korea to teach but decided to change my mind when I couldn't motivate myself to learn Korean...and also when I decided my next stint would be atleast two years...
I've settled on Japan...money's decent and culture in particular is fascinating...and what better way to explore it that to learn the language...trying to get in as much as I can before I head out...
I also like the challenge of a tough language...motivates me to work hard...
So far I have managed to get down one of the syllabaries...this is the Hirigana...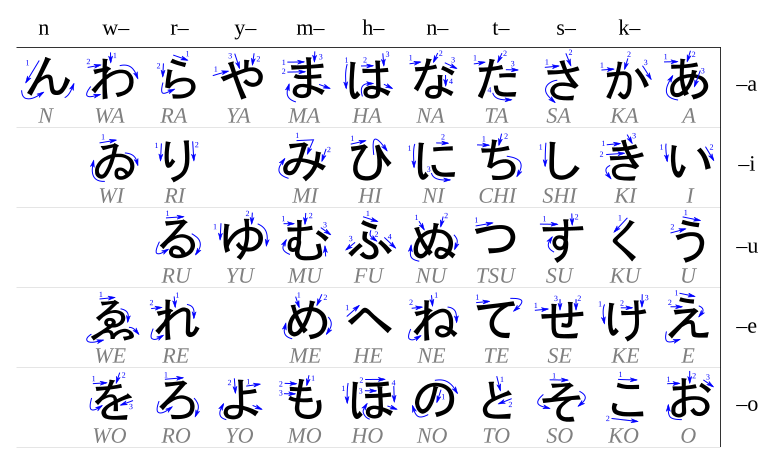 There are three syllabaries in Japanese which is what makes it so intimidating...
Hiragana the one above which is used for words where kanji isn't used, particles, suffixes and verb and adjective inflections...
Its worth noting that specific symbols can change the pronounciation of a word...so for instance a ka sound can change to a ga sound...its not as difficult as it sounds once you work out the patterns...its all fairly logical...you also have something known as combo hiragana that I have to learn too...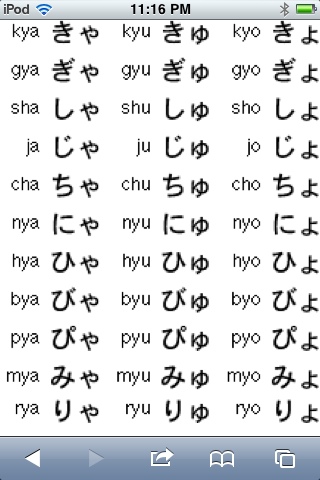 This is for example when you add a ki+yu sound...it becomes kyu instead...
Katakana is the other alphabet that needs to be learned...the letters have the same sounds as Hiragana but are used for foreign words, scientific words, onomatopeias, emphasis words and food...I'll be moving onto this one next once i've practiced writing the combo hiraganas...Katakana looks a lot more straightforward...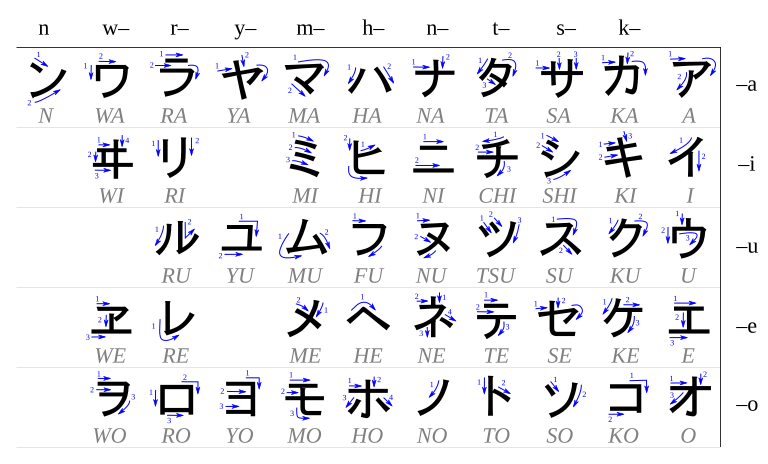 And then finally the Kanji which is what is so complicated...its the Chinese symbols that have entered Japanese language and it is estimated that you need to learn atleast 2,000 of them to be able to read a newspaper and 3,000 of the most important ones to be proficient in Japanese...there are so many symbols and so many different pronunications of each symbol...i'm looking forward to this challenge...
Now multiply this list by 30 and thats what I need to learn...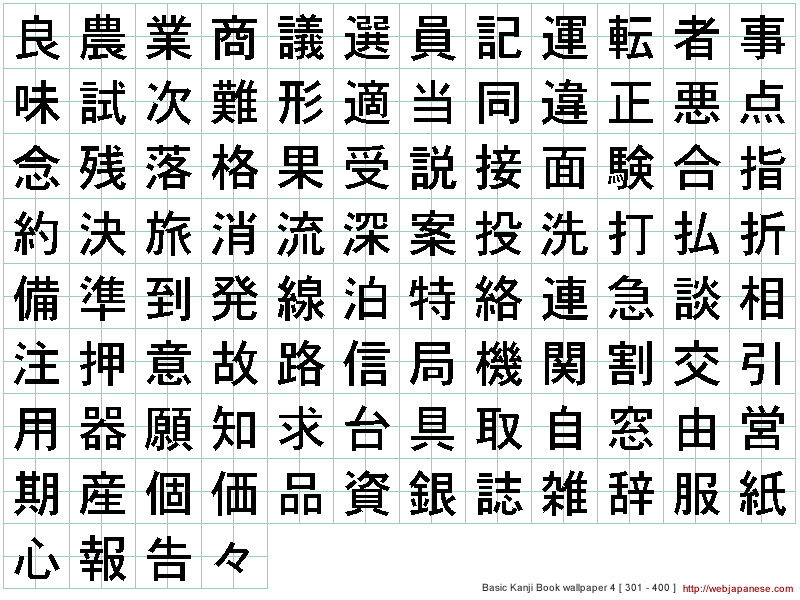 Reading aside the language is supposed to be reasonably challenging...it has no tones so pronunciation is relatively straightforward...but the grammar is supposed to be tough...I can't really comment on it too much at present as I haven't got that far but as I do I will happily explain anything once I get to that point including anything that I have done up until now...
Anyone else ever tried learning this language?...
Last edited: