Despite a batting average of 29 and a bowling average of 24.56 in his first 4 Tests, Kuwait born pace bowler Tanvir Ahmed not only finds himself out of favour with the Pakistani selectors since May 2011, but he was also omitted from the list of 42 players awarded central contracts by the Pakistan Cricket Board last month.
After an impressive couple of seasons in domestic cricket Tanvir was finally given his opportunity at international level a year and a half ago. The 33 year old did not disappoint and ended up with match figures of 6 for 149 on Test debut against South Africa in November 2010 in Abu Dhabi, including 6 for 120 in the first innings. His scalps on an impressive debut included Jacques Kallis, Graeme Smith, Hashim Amla and Mark Boucher.
Tanvir is not your typical Pakistani pace bowler rather a medium fast bowler who relies mainly on nagging accuracy, wholehearted effort and the ability to surprise the opposition batsmen with an effort ball that quite often results in a wicket. Whilst he was never a fan's favourite Tanvir impressed many with his never say die attitude and effort.
Speaking with PakPassion.net about his axing from the international set up, his omission from the list of contracted players and his plans to earn an international recall, a disappointed and frustrated Ahmed stated that he was stunned, angry and extremely upset over his treatment and omission, but he would continue to work hard in an attempt to earn a recall to the Pakistan side.
"In the four Test matches that I have played, I gave my absolute all. I did not have the luxury of playing against any minnow teams in any of the matches. My four Test matches were against South Africa in Abu Dhabi and then away in New Zealand and then in the Caribbean. I toiled for the team and for my colleagues and worked hard for every wicket and for every run" stated Tanvir.
He continued "Even in my last Test match against the West Indies I scored 57 in the first innings and because it was a turning track I was only given the opportunity to bowl 12 overs but I still managed to take 2 wickets for 32 runs. After that I was dropped without any explanation, I'm really puzzled and shocked by my treatment and I think I have been treated unfairly. I performed with the ball and with the bat, my batting average for Pakistan is better than some all rounders yet I am supposed to be a bowler. Whenever I was called upon to bowl by the captain I performed, it's confusing to see myself on the sidelines at the moment."
Tanvir who is currently one of the standby players for the ongoing Test series in Sri Lanka added that fitness cannot be an issue for his omission from the squad as he has been working extremely hard on maintaining his levels of fitness despite the domestic cricket season having ended in Pakistan.
"I'm fully fit, I've been training hard once the domestic season ended and have been maintaining my levels of fitness particularly after being named as one of the reserve players for the Test series in Sri Lanka. Fitness and form cannot be a reason for my omission."
As if his omission from the Test squad was hard enough to take, Tanvir also had to suffer the agony of being dropped from the list of centrally contracted players also, despite 42 cricketers being included in the list for 2012.
"They dropped me from international cricket which was hard to accept but then I was surprisingly omitted from the list of contracted players. I find it hard to believe that I am not amongst the best 42 players in Pakistan at the moment. It was tough to accept and I felt really down when the list of contracted players were announced" added Tanvir.
Tanvir pointed to a strong upcoming domestic season as his opportunity to once again impress the selectors and to earn a recall to international cricket and stated "I'm looking forward to the coming domestic season and the chance to prove a few people wrong. I'm more determined than ever to show people that I still have the will power and determination to succeed and perform at the top level of cricket. I will prove my critics and the doubters wrong and I hope to be back playing for Pakistan very soon."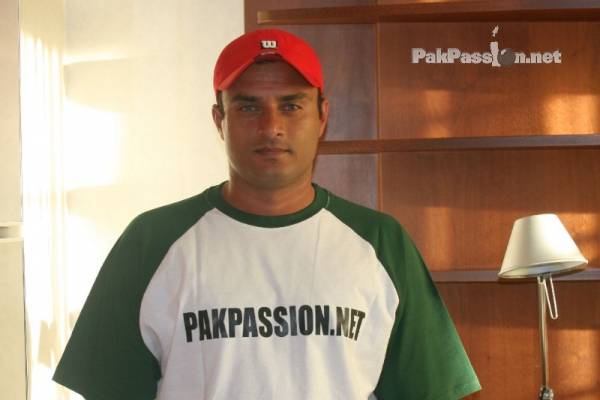 Last edited by a moderator: